M24Connect Lite
30-day free trial
(normally 9.90 € / month / user + VAT)
Video consultations
Independent from other systems
Set-up in 5 minutes

M24Connect Pro
alk. 19
.90 €
/ kuukausi / käyttäjä + alv24%
Ammattilaisen käyttöliittymä (ks. alta)
Video and chat consultations
Etähoitopolku (triage, keskustelun jatko-ohjaus, moniammatillisuus)
Patients authentication and user-rights check-up
Startup training
Branded patient user-interface
Asiakasrekisteri
Independent from other systems
Asiakkaan rerkisteröityessä palveluun tunnistetaan hänet vahvasti (0,17 € / tunnistautuminen). Jatkossa asiakas kirjautuu palveluun tekstiviestivarmenteella (0,10 € / viesti).
Option for complementary healthcare resources for busy hours or special needs (needs to be agreed case-specifically)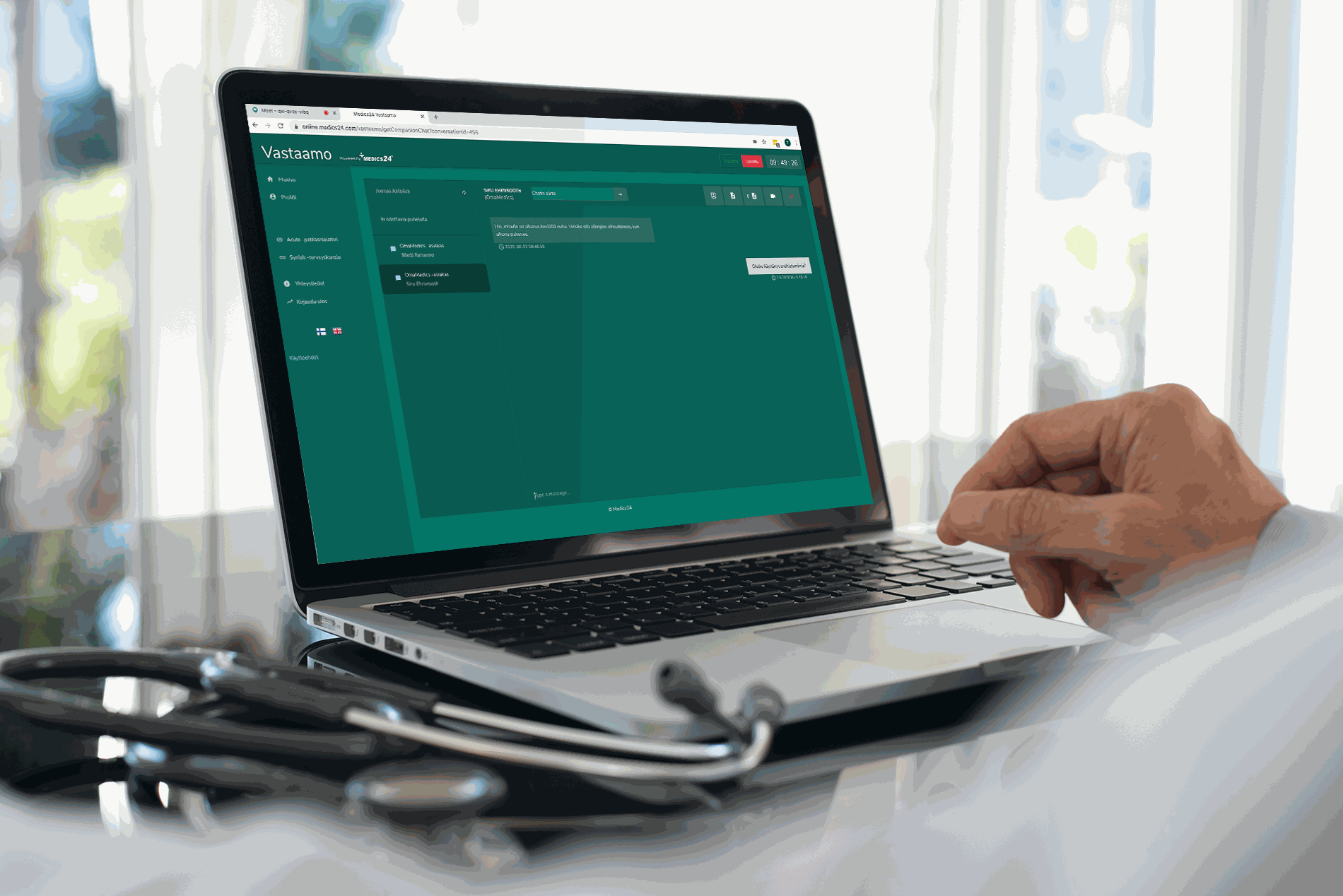 Ammattilaiskäyttöliittymä - Etävastaanotto
M24Connect Pro's Answering Room is a browser-based tool developed for healthcare professionals and enables them to manage patients and virtual consultations in one place.
Ammattilaiskäyttöliittymään saapuvat chat-viestit näkyvät halutuille ammattilaisille, esimerkiksi päivystäjille. Päivystäjät voivat poimia saapuvat chat-keskustelut ja tehdä hoidontarpeen arvioinnin. Chat-keskustelu voidaan ohjata eteenpäin esimerkiksi lääkärille tai muuttaa videovastaanotoksi.
Jos videovastaanotolle on sovittu aika, voidaan ammattilasikäyttöliittymästä soittaa videopuhelu, johon potilas vastaa.
If a staff member is referred to a chat conversation, she/he will receive an SMS notification of the incoming chat. Similarly, the patient receives an SMS notification of an incoming chat message, which she/he can read by logging into the patient's user interface.

Ammattilaiskäyttöliittymä on suunniteltu yhteistyössä terveydenhuoltohenkilöstön kanssa ja se soveltuu erinomaisesti kuntien, työterveyslaitosten, terapiatalojen, eläinlääkäriasemien sekä muiden yksityisten palveluntuottajien etäpalvelualustaksi.
Ammattilaiskäyttöliittymä - Potilaiden hallinta
Potilaan kirjautuessa ensimmäistä kertaa palveluun voidaan hänet päästää joko suoraan palveluun tai vaihtoehtoisesti vasta sitten, kun potilas on hyväksytty manuaalisesti käyttäjäksi ammattilaiskäyttöliittymän Hallinnasta. Potilaita voidaan myös kategorisoida esimerkiksi halutun yrityksen, alueen tai muun kategorian mukaan.
Hallinnasta voidaan myös etsiä haluttu potilas yhteystietoineen ja avata chat- tai videovastaanotto. Ammattilaiskäyttöliittymästä nähdään myös onko potilas kyseisellä hetkellä kirjautuneena potilaan käyttöliittymään vai ei.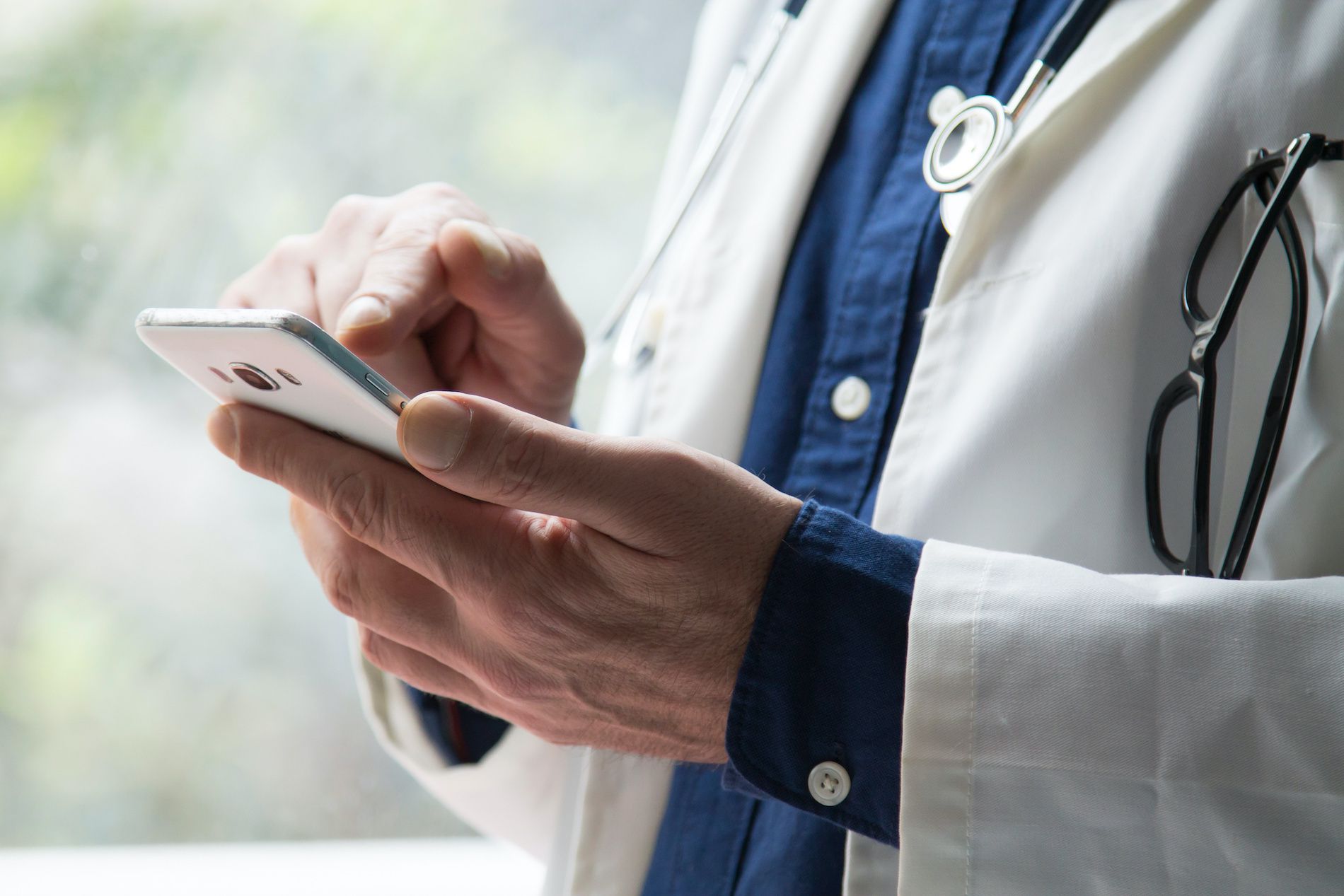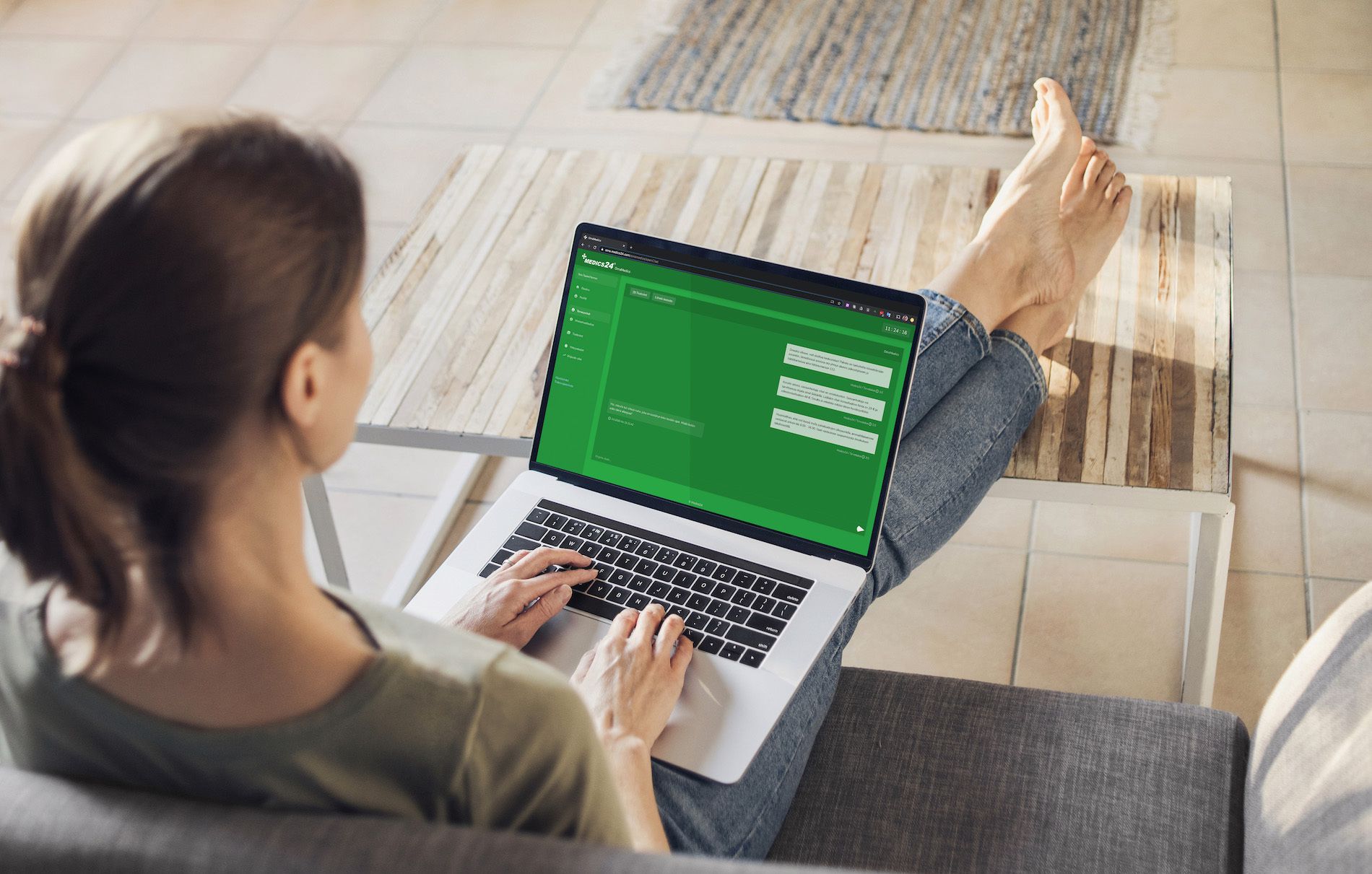 Patient user interface
Potilaan käyttöliittymä brändätään organisaatiosi, esimerkiksi kunnan tai yksityisen palveluntuottajan brändin värein ja logoin. Samoin tehdään kirjautumis- ja rekisteröintisivuille.
When a customer signs up, his or her identity is confirmed with online banking IDs, mobile certificate or by other secure mean your organization prefers. After confirmation patient will be asked to fill-in her/his contact info. It only takes a couple of minutes to sign up. After signing up, patients can log in with their mobile phone number and the incoming SMS confirmation code.
Patients can initiate chat conversations and answer video calls. Patients can also send documents and images. The patient's interface requires no installations and works on both mobile and PC.
Startup training and user support
The starting fee includes startup remote training, where your staff will be provided with the skills required to successfully deliver telemedicine consultations. Your staff gets to see how telemedicine concretely helps them in their work. We also provide your staff a user support service.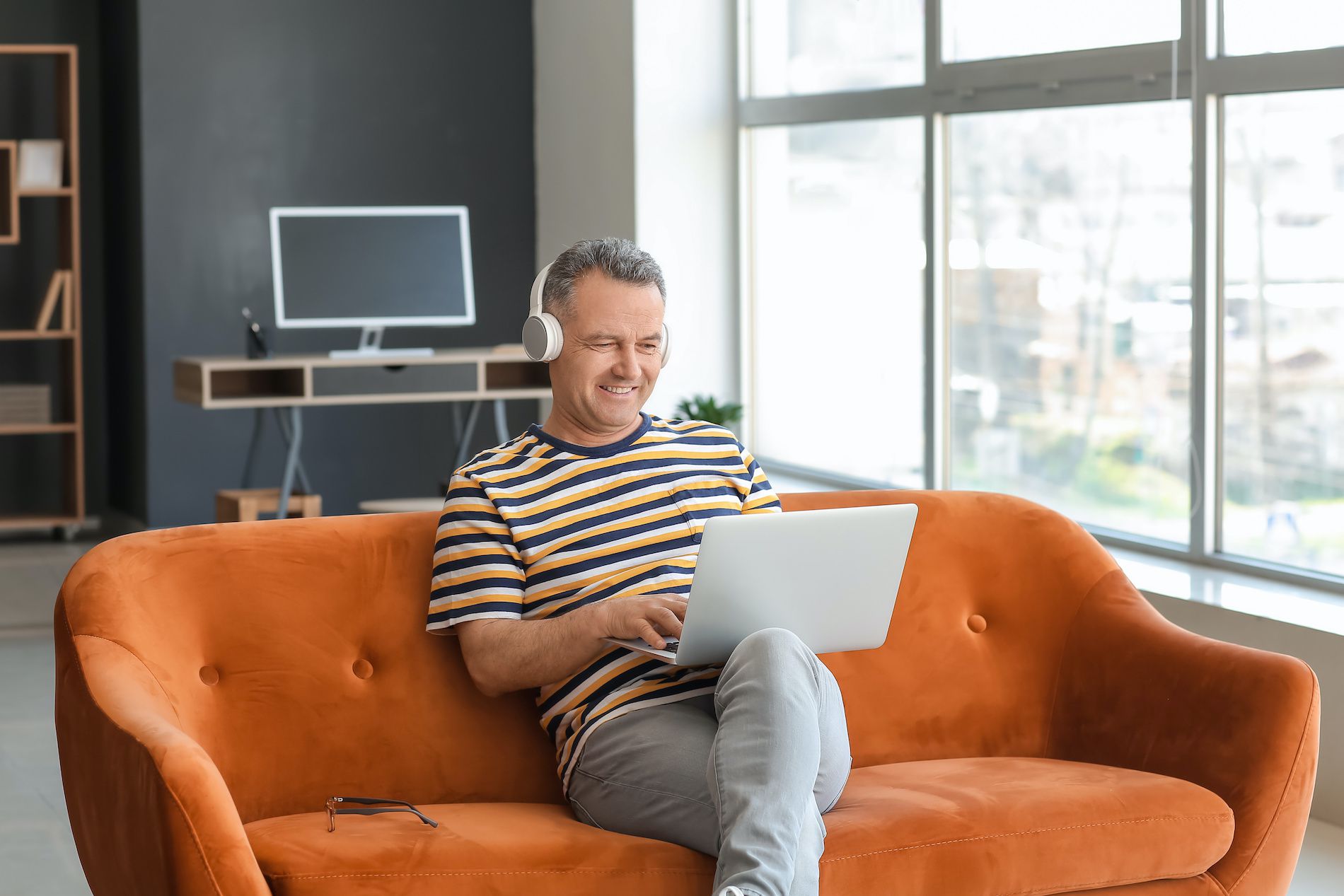 Complement your practice with telemedicine!
Turn key solution. Rapid implementation. Remote trainings. Fixed price.